The "honeycomb" was the motto for the concept of this project…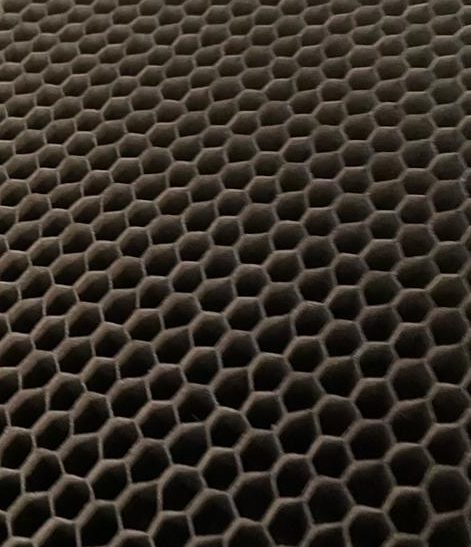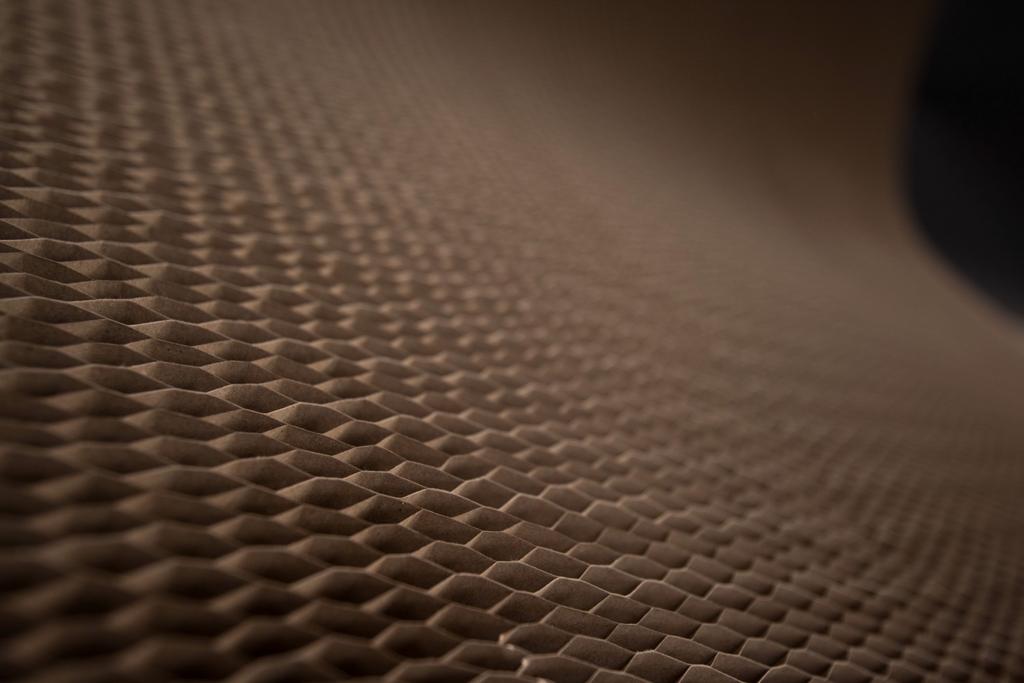 In a creative reinterpretation of the cardboard honeycomb, a set of hexagonal shapes appears, covering the façade of Lival – Artigos de Embalagem.
The gradient effect, allows a greater opening of the pattern under the ground floor windows, thus ensuring the use of sunlight inside the building.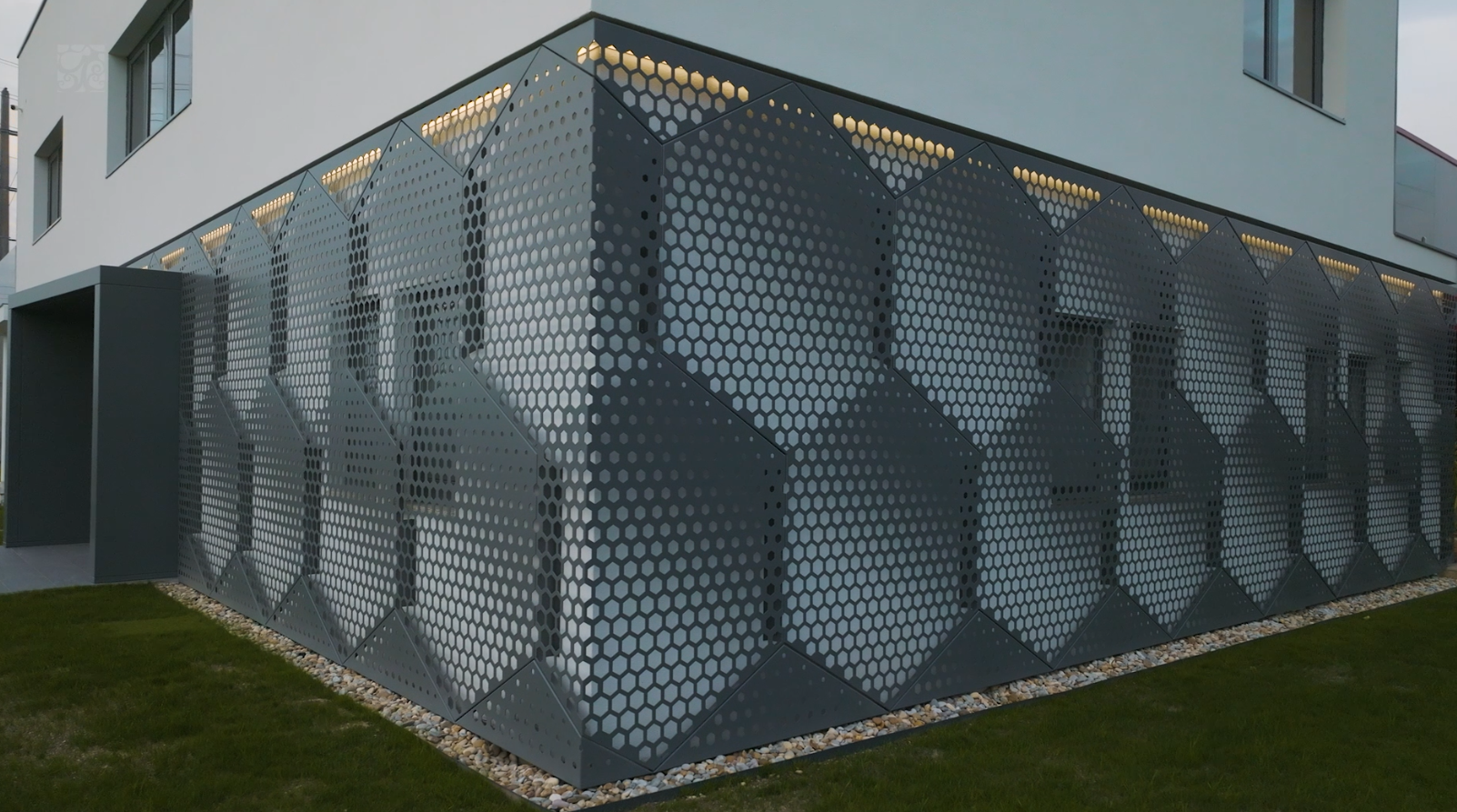 What materials, thicknesses and finishes do we consider?
In this project, we opted for a 3 mm thick aluminium, lacquered in the colour RAL 7019 matt – chosen by the client.
Aluminium, a corrosion-resistant material, thus ensures greater durability of the façade against adverse outdoor conditions.